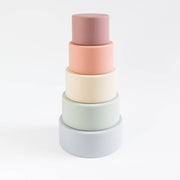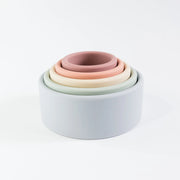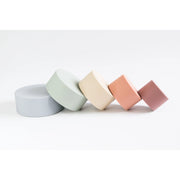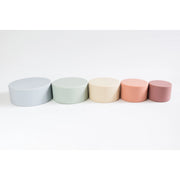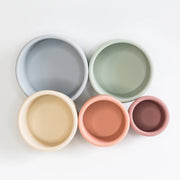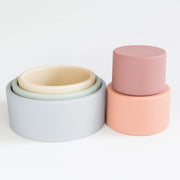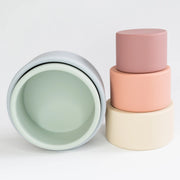 Rainbow Stacking Cups
Rainbow Stacking Cups
Let your baby stack up these cheerful cups and make new friends along the way. These educational stacking cups will show them shapes, colors, and having a blast doing it! And when bedtime comes, they're easily stacked back inside one another for simple storage! Our assortment of colors is just perfect for teaching about sorting rules. See how many different ways your little one can find to play with this versatile stacking cup set. Stack em', tap em' - We hope baby enjoys hours of imaginative learning with our colorful set.
FEATURES • Stacking toys help develop both the body and the brain starting around six months. Helps improve fine motor skills. The basic skills learned from stacking toys become the foundation for more complex tasks like using a writing instrument. Stacking toys also help kids learn language skills. 100% free from BPA, PVC and phthalates
CONTAINS • Set of 5 stacking cups. 
BRAND • Babeehive Goods