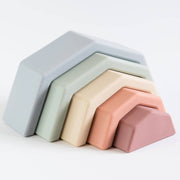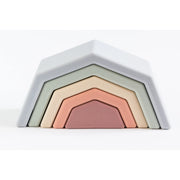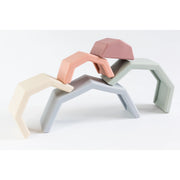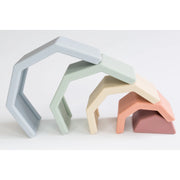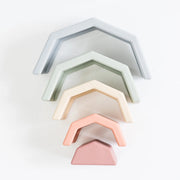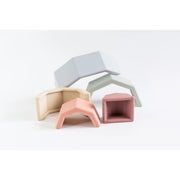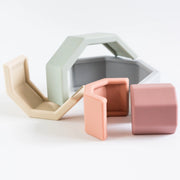 Rainbow Stacking Toy
Rainbow Stacking Toy
The nesting rainbow set is not only a stacking toy which promotes independent play, but it also teaches shapes and colors. This modern design will be a hit with any Baby or Toddler.
FEATURES • Stacking toys help develop both the body and the brain starting around six months. Helps improve fine motor skills. The basic skills learned from stacking toys become the foundation for more complex tasks like using a writing instrument. Stacking toys also help kids learn language skills. 100% free from BPA, PVC and phthalates.
DETAILS • Set of 5 stacking toys.
BRAND • Babeehive Goods